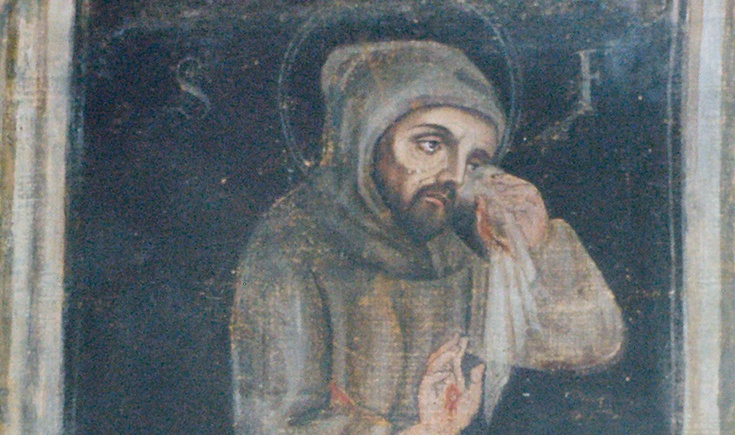 Every day after Holy Communion, Mother Teresa and her community would say the Peace Prayer of Saint Francis. The foundress of the Missionaries of Charity carried with her a small reproduction of an old painting of Francis in which the weeping saint holds a cloth to his eyes. "He's wiping his tears," she said, showing the picture to the Franciscans around her. "I think he's crying after receiving the Stigmata."
She treasured this keepsake, remarking that it is different from other items given to her, which her sisters and friends would sometimes "steal." "I would never give this away," she said, smiling.
Why did Mother Teresa admire Francis? And why did she think that he has had an impact on her life? "I suppose it's because Francis of Assisi tried to imitate the poverty of Christ so closely," she said.
Read More
Topics: poverty, mother teresa, saint francis, charity